SM-110-CA |
Automatic Linear Sewing Machines
With its powerful single-needle sewing head, the SM-110-CA is the machine you need for the application of the decorative braid to awning valances. The braid application is a critical step in the manufacturing process because the valance is the most visible part of the awning.
Designed to increase manufacturing efficiency and the aesthetic quality of the final product, the SM-110-CA will ensure a quick return on your investment. Manufacturers in the sun protection industry around the world rely on this machine to make awning valances of superior quality.
The SM-110-CA is a thoroughly tested, highly reliable manufacturing solution that enables fast, high-quality zig-zag sewing on a wide range of fabrics.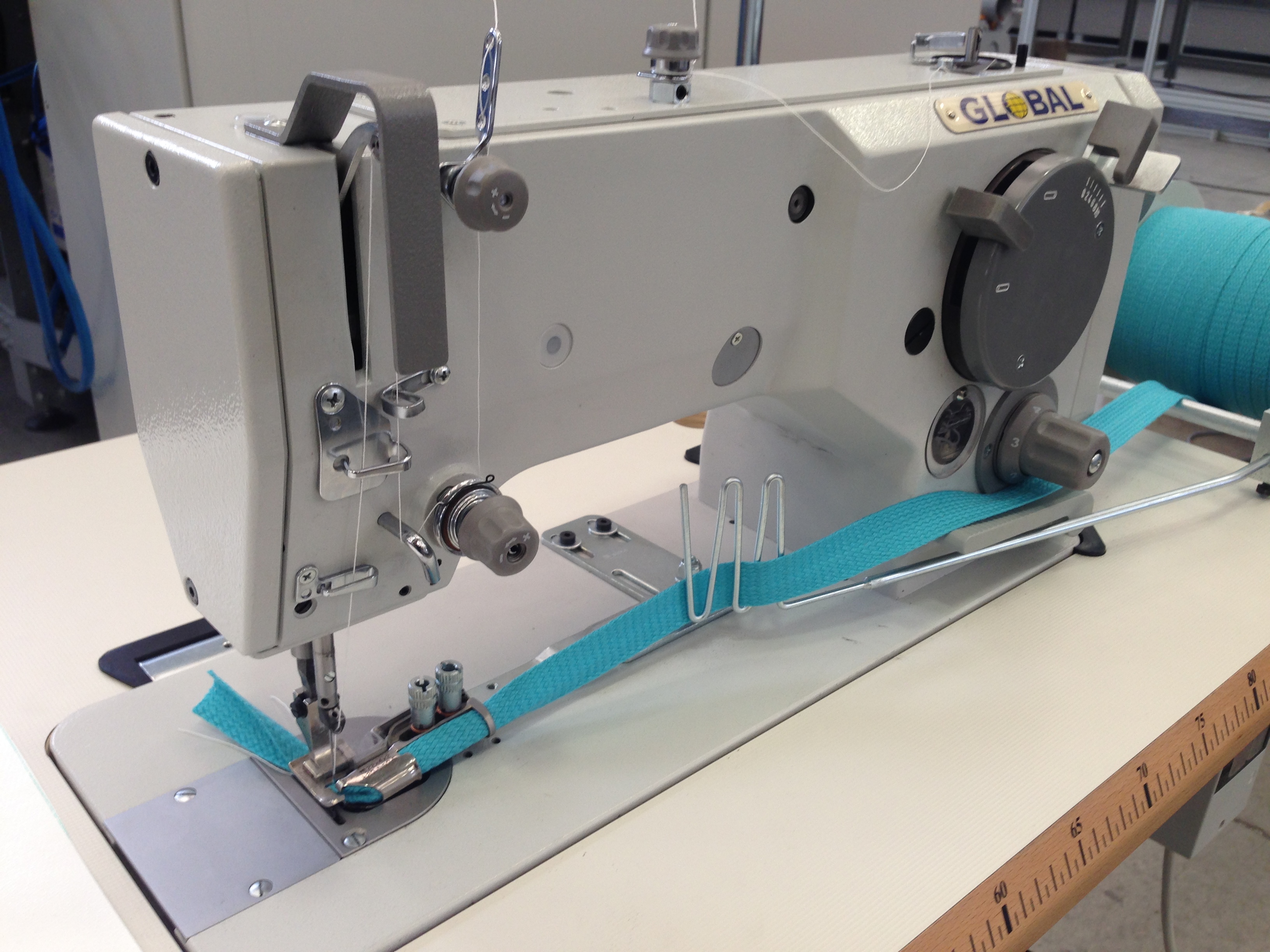 APPLICATIONS
Decorative braid on awning valances
INSTALLABLE TOOLS AND ACCESSORIES
Workstation with solid steel structure and wooden table surface
Manually activated back-tack
oll holder for the decorative braid
ustom guide for decorative braid and zig-zag seam
TECHNICAL SPECS AND CONFIGURATIONS
Durkopp Adler 524i single-needle stationary sewing machine
Zig-zag lockstitch with seams up to 10 mm
Maximum stitch length 5 mm
Stroke of the alternating sewing feet adjustable up to 12 mm
Sewing speed up to 4.400 stitches/min
Increased spool size
ADVANTAGES
Superior zig-zag seams
Solid structure with quality parts and components
Ergonomic work position
Easy to use
Custom designed guides
Limited operational and maintenance costs
We work to solve your problems
Related Articles & Products
image03-01
Camper awnings
One of the largest manufacturers in the world of RV campers, based in the U.S, commissioned the development and construction of a hot air welding machine that would produce camper awnings in high volumes. The seams were...
332-card
Anti-vandalism straps
One of Europe's chief manufacturers of truck curtains and a long-time SMRE customer requested the development of a fully automatic welding machine to produce anti-vandalism straps. The straps were to be used on...