SM-210 | Linear Welding and Gluing Machine for XL Panels
With its sturdy design and enlarged work surface and under arm space, the SM-210-SA is the ideal solution to weld and glue large and very large fabric panels. Ideal for pergolas, awnings, blinds, swimming pool and other covers, marquees, tents, shade sails or other large products, the SM-210-SA creates pockets, overlaps and hems, and can quickly and automatically apply zippers, keders, omega or anti-drip profiles. The result is a high-end, durable product of excellent quality.
The SM-210-SA installs hot air for thermoplastics and liquid glue technology for acrylics and polyester fabrics, installable individually or simultaneously on the machine, to ensure great versatility of applications. For non-coated acrylics, a polyamide glue is used. For Teflon-coated fabrics the SM-210-SA installs a system for polyurethane glue.
Besides the standard welding settings such as air or glue temperature, speed of the welding head, turning speed of the welding wheels, and wheel pressure, we added a key parameter: the torque of the welding wheels – in other words, the force with which the wheels pull the fabric under tension. The patented Intelligent Torque technology digitally controls and adjusts the fabric tension during the entire welding cycle and ensures seams of the highest quality, flat and very strong. The floating welding wheels make sure the pressure on the layers that are bonded together is exactly right and does not change even when they encounter obstacles such as previously created pockets or overlap seams.
With its array of settings, multiple technologies, and wide range of welding tools and accessories, the SM-210-SA delivers exceptional productivity, outstanding efficiency and unique, professional products of the highest quality.
Download area
SM-210-SA Catalogue (English)
SM-210-SA Catalogo (Italiano)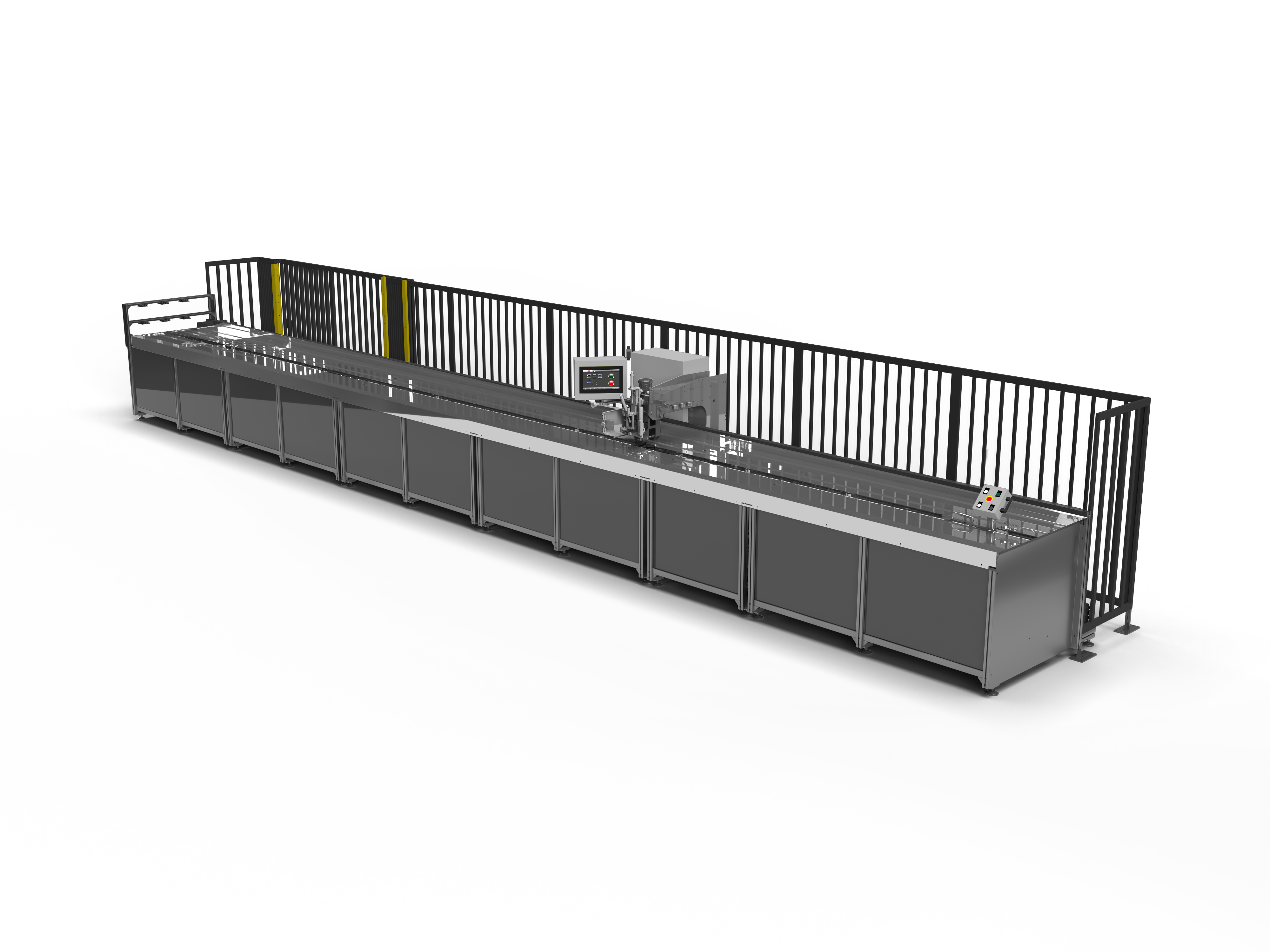 Applications
Pergolas
Advertisement banners
Tension structures
Pool covers
Industrial doors
Awnings
Roller blinds
Shade sails
Installable tools and accessories
Guides and welding wheels for overlaps
Guides and welding wheels for hems and pockets
Guides and welding wheels for reinforcing strips
Zipper welding tool kit
Omega welding tool kit
Torque controlled welding wheels
Cooling system for welding wheels
Laser pointer for fabric alignment
Optional system for the extraction of welding smoke
Router for long distance diagnosis, technical assistance and installation of upgrades
Software
Easy Production Management Software
Technical specifications and configurations
Hot-melt welding head for polyamide glue
Hot-melt welding head for polyurethane glue
Hot air welding head
Ultrasonic welding head
Modular structure to customize usable welding length
Advantages
Various welding technologies can be installed individually or simultaneously
Patented Intelligent Torque for digital fabric tension control and adjustment
Customized tools and accessories for numerous welding and gluing applications
Flat, strong, durable seams
Solid modular structure
Enlarged surface and under arm space to handle very large and heavy fabric panels
Total motion control
High quality components
Multiple welding menus
Floating welding wheels
Automatic welding cycles
Advanced safety features
Easy to operate
Suitable to bond almost any type of specialty fabric
We work to solve your problems
Related Articles & Products
image03-01
Camper awnings
One of the largest manufacturers in the world of RV campers, based in the U.S, commissioned the development and construction of a hot air welding machine that would produce camper awnings in high volumes. The seams were...
332-card
Anti-vandalism straps
One of Europe's chief manufacturers of truck curtains and a long-time SMRE customer requested the development of a fully automatic welding machine to produce anti-vandalism straps. The straps were to be used on...